Printable Version of Spaghetti and Turkey Meatballs Recipe
Turkey meatballs is one of Andrew and I's favorite meals.  They are so delicious! We usually eat them the next day with bread, making them into a meatball sub - mmmm.  For this recipe I have listed some specific ingredients that I think are important.  Sometimes when you cook low fat meals, you really need to use the best ingredients in order to make up for the fact that it's low fat.  Also, Jenny-O turkey is the best ground turkey and make sure you get the Extra-Lean one.  Turkey that is regular fat is basically the same as ground beef.  

1 small onion, grated 

1/4 cup chopped fresh Italian parsley leaves 
1 large egg 
3 Tbsp ketchup 
3 garlic cloves, minced 
1 tsp salt 
1/4 tsp ground black pepper 
1 cup Ians Italian Stye Panko Bread Crumbs 
1 pound Jenny-O Extra Lean Ground Turkey 
1/3 cup extra-virgin Spanish olive oil (I like Carbonell) 
1 34 ounce jar of Classico Tomato and Basil Sauce 
1 box of Ronzoni Smart Taste Spaghetti (This is the best healthy spaghetti!!) 
To make the meatballs, mix the first 7 ingredients in a large bowl to blend. Stir in the bread crumbs.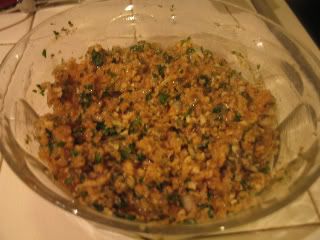 Fold in the ground turkey using a fork, not your hands (they will be too dense).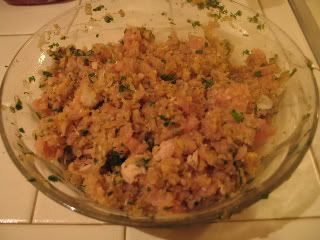 Shape the meat into meatballs with your hands, they should be about the size of golf balls.  
Heat the olive oil in heavy large frying pan over medium-high heat. Working in 2 to 3 batches, add the meatballs and sauté until browned on all sides, about 5 minutes. Using a slotted spoon, transfer the meatballs to a plate. Pour off any excess oil and turkey remnants. Return all the meatballs to the pan. Add the marinara sauce. Simmer over medium-low until the sauce thickens slightly and the flavors blend, about 10 minutes. Begin cooking the spaghetti in salted boiling water. Once the 10 minutes pass, check one of the meatballs to make sure its cooked all the way through.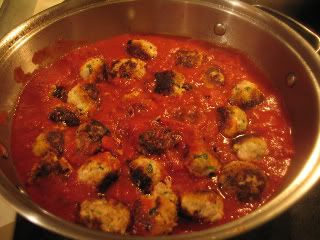 Add the sauce and meatballs to the spaghetti.  Your final meal will look like this!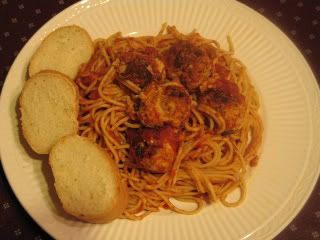 Enjoy!